Inside Flow Global Summit 2021 | 50 Hour YTT
50-HOUR INSIDE FLOW VINYASA YOGA TEACHER TRAINING
AMERICAN YOGA ALLIANCE (AYA) CERTIFIED
Flow with the founder of Inside Flow and the best Inside Flow teachers in the world.
Inside Flow is a revolutionary vinyasa flow practice founded by Young Ho Kim.
Each Class is designed to flow with eclectic modern music, with the grand finale of the class being a perfectly sequenced flow to a special song.
Based on the yogic philosophy SPANDA – the pulsation of nature – we embody the Spanda with our breath and our movement.
Experience the unity of Movement, Breath, Heart and Music!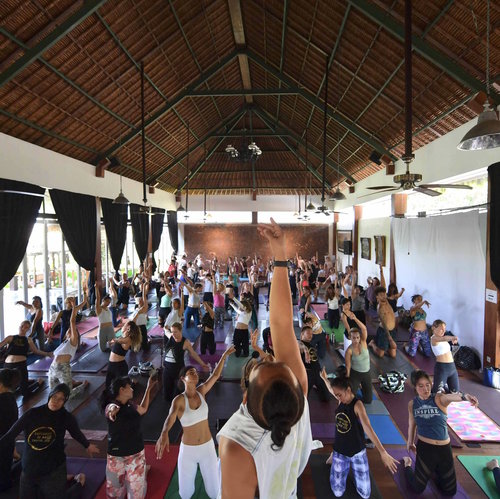 This training is for Inside Flow teachers and Inside Flow lovers who practice it regularly.
You will not only deepen your practice and knowledge about Inside Flow during this week, you will also feel the strong Inside Flow community around the globe.
Date & Time
11 March 2021 - 18 March 2021
Visit Website